I've been tagged!
Tagged by RedNomaOz of Amazing Australian Adventures to take part in a 7 Super Shots travel blogging game.
If you had to sum up your most amazing travel experiences in just seven photos, could you do it?
Well…
No!
Travel is about experiences and one photo rarely tells the whole story, so in a few cases I've had to cheat and post two 😉
A photo that…takes my breath away
Nature's monolithic magnificence.
No image (or pre-conception) of Uluru can prepare you for the experience of getting to feel its majestic presence!
A photo that…tells a story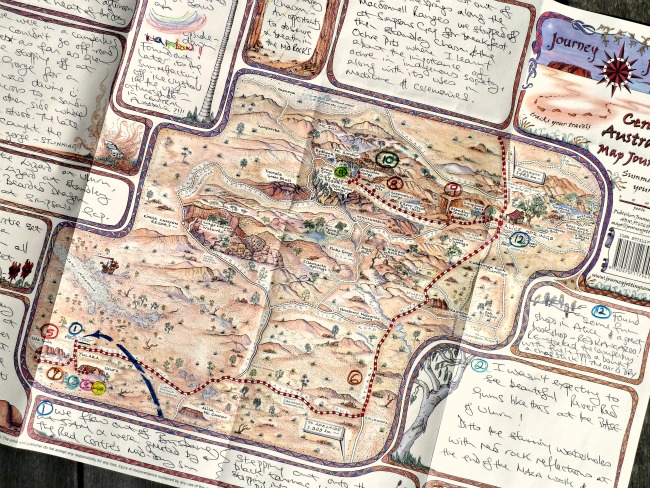 Our trip to the Red Centre simply summarised on a single sheet
A photo that…makes my mouth water
with Hot chocolate!
 …and did I mention the marsh mallows? 😉
A photo that…makes me laugh or smile
No, there's nothing funny about a Dump-Ezy, particularly when you discover there's no automatic pipe like in the picture that takes the contents from the camperbus to the disposal unit…
It has to be done manually…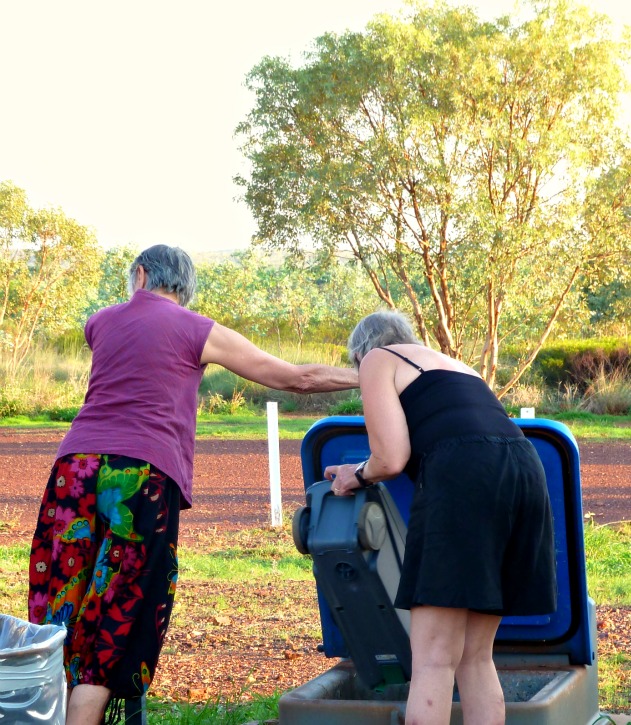 So… While one person holds up the lid (and try's to get their nose as far away from the scene as possible) the person who pulled the short straw does the deed ~
There has to be a bit of toilet humour on a camping trip with three sisters 😉
A photo that…makes me dream
And to take my mind as far away from the previous photo as possible…
what could be more dreamy than…
 …launching a boat from a deserted tropical beach to… ?
A photo that…makes me think
Doesn't that make you think? 😉
A photo that…I am most proud of (aka my worthy of National Geographic shot)
If you want to see more posts like this one from other bloggers, check out the twitter hashtag #7SuperShots.