Photo of the week ~
My recent trip to Australia's red centre was awesome!
Here's the route we took plotted on my Central Australia pictorial map journal with tales jotted in the bordered boxes around the outside… simply summarizing our trip on a single sheet and…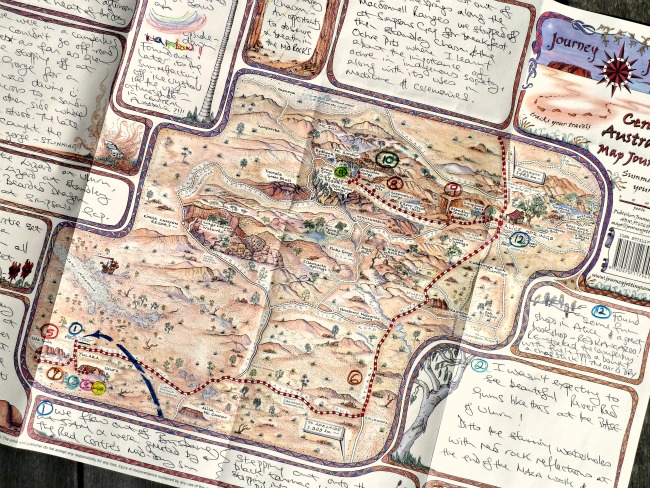 …highlighting our holiday adventures 🙂
Do you jot down a few notes when you're on holiday?
Do tell how you record/remember your travelling adventures in the comments below –
Would love to hear your ways and means of recounting and recalling!