Australia Road Trip Stamps
Have you seen these fun Australia Post Road Trip stamps?
Released on the 18th September 2012, the collector's first day of issue is postmarked 'Wandering, WA 6308′.
Australia Post says on their website that Australians and road trips go hand-in-hand – partly as a rite of passage, but partly out of necessity, due to the extensive distances between towns.
While travel as a rite of passage initiated in the late 1600's when men of means in aristocratic Europe toured to broaden their knowledge and understanding of culture, the first official road trip was in Germany in 1888.
Bertha Benz took a day to drive 104km (65miles) with her teenage children from Mannheim to Pforzheim in her husband's first patented automobile.
Since then road trips have become part of our global psych as we focus more on the journey not the destination.
The Australia Road Trip stamps feature five regions around Australia.
The International $2.35 Road Trip Australia stamp features Camel Racing in Alice Springs, NT
Australia Post International stamp $1.65 features Little Penguins on Phillip Island, Victoria.
There are 3 x 60c stamps for use in Australia ~
Port Arthur, Tasmania (and a now extinct thylacine or Tasmanian tiger)
The Great Barrier Reef, Queensland, with flower power combi bus – a classic Australia road trip icon.
Margaret River, wine region in WA
There are some great Australia road trips to be had here: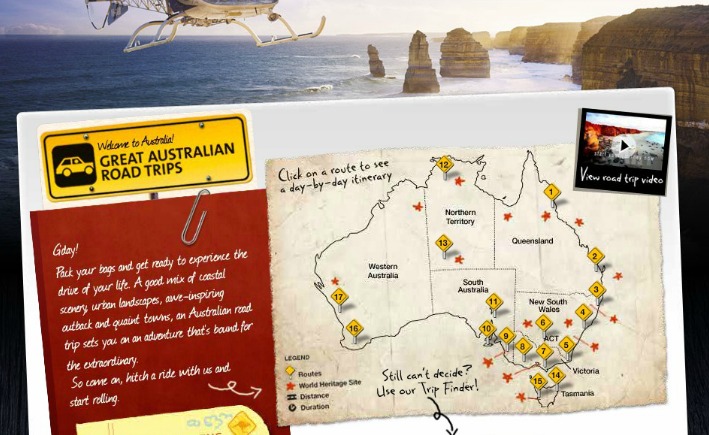 Say the words 'road trip'and my desire to explore fresh regions and investigate new horizons is ignited!
Do these Australia Road Trip stamps inspire you to hit the road? 😉
or…
Where has your Australia road trip taken *you*?