When you've been driving for miles (and miles) up the Stuart Highway across the parched outback landscape of central Australia, with the temperature rising…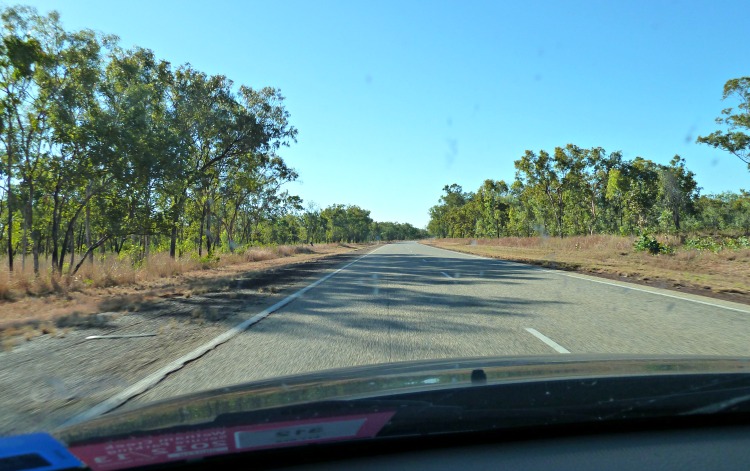 Its a welcome sight to come across…
The Historic Daly Waters Pub

Situated 600km (370 miles) south of Darwin and 900km (560 miles) north of Alice Springs, the original building was a general store when established in 1930 by Bill and Hennrietta Pearce, who were granted the first jug license in 1938.
The area was named Daly Waters in honour of the then Governor of South Australia Sir Dominic Daly by John Mcdouall Stuart, an explorer who made the first south to north crossing of Australia in 1862. The discovery of this watering hole became a crucial stopping point for cattle drovers as well as the construction of the north-south overland telegraph line that was completed in 1872.
Today, the pub is run by Lindsay Carmichael and Robyne Webster , who we called in to say hello to when recently visiting the Northern Territory.
Lindsay and Robyne have been stocking our Journal Maps and Mail-It Maps since we started publishing Journey Jottings back in 2004 –
It was fun that nine years later they were our 5,000th order 🙂
Daly Waters Pub is renowned for its quirkyness
Its character comes both from its importance in outback history – demonstrated by the 1878 telegraph pole that was found out bush in 2009 and is now erected to the left of the entrance –
To the paraphernalia left behind by the countless visitors that have passed through over generations resulting in the creation of a bizarre series of collections of…
croc shoes and thongs on the verandah posts
hats along the beams…
a wall of 'lost' car and truck number plates
foreign and local currency notes pinned to a wall
the legs of an intruder entering from the attic
photos and cards along the front of the bar
a selection of bras hanging above the bar
a row of caps cram packed up by the ceiling
collections of badges…
flags
shirts
And then there's the Ladies toilet…
…or is that the Dunnie, longdrop, the bog, Thunderbox, the Loo, Powder Room, WC, the Outhouse, the Jaxx, Plee, Streisshaus, Gabinetto, Latrine, Karzi, Freischwinger or the Jon?
Let alone the most remote set of traffic lights, which are permanently set on red!
And on the counter amongst all the ephemera that adorns the walls, ceiling, beams, posts, front and back of the bar, alongside a sign offering the services of Trevor Bower who can repair dentures and pull teeth…
are our Journey Jottings 😉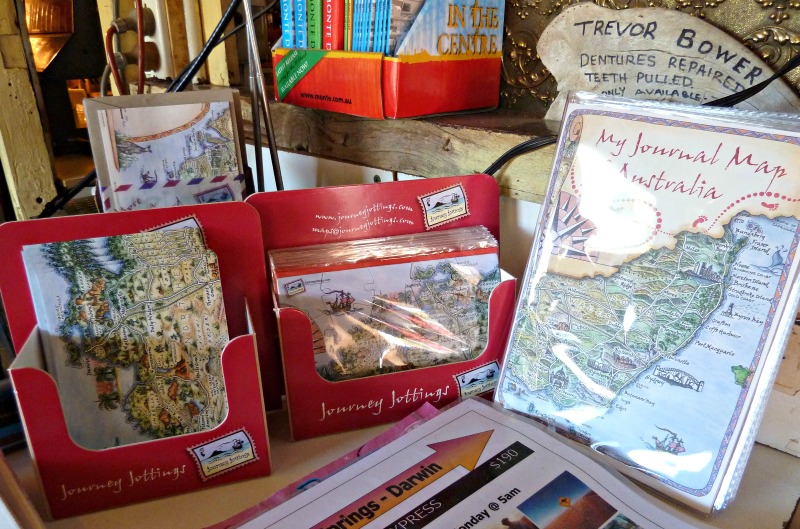 Have you visited Daly Waters Pub when travelling up (or down) the track?
Do share *your* experience in the comments below!
Or maybe even tell us what piece of apparel *you* left behind to add to their collection!