Central Bearded Dragon (Pogona vitticeps)
 I so nearly trod on this poor little chap!
We'd stopped for breakfast on the way to Standley Chasm. I was walking through the leaf litter to get a photo of our motorhome (camperbus!) when as I moved forward there was a rustling movement underfoot!
Yikes!
What was I about to step on?
To my relief, it was this cute Bearded Dragon (not a snake 😉 )
Whilst indignant, he didn't scuttle off…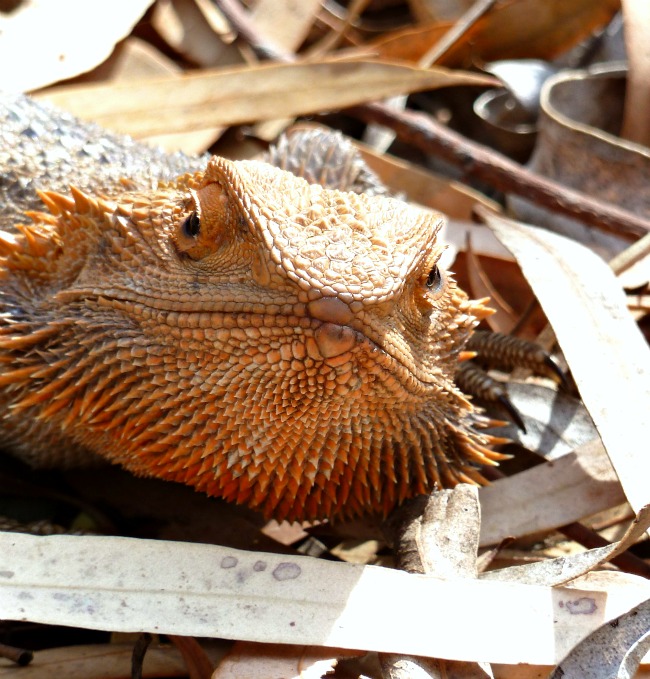 I was surprised to discover when we got home that the Inland Bearded Dragon is the most common variety to be sold as pets!
Have you seen a Bearded Dragon in the wild?
Or maybe more pertinent… as a pet? 😉