Artist

Marc Lacaze

unexpectedly died, Tuesday 9th August 2011.
Today, farewells are being said at a service in Paris, where he had a studio.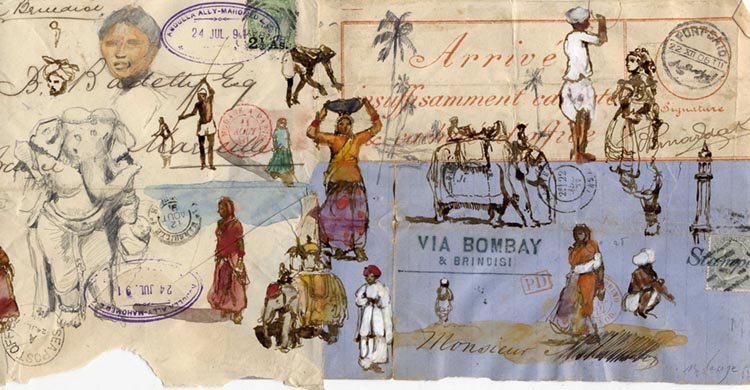 A mutual friend, Debbie, introduced me to Marc's work.
His love of travel, and unique way of recording his adventures, struck an immediate chord.
Decorated envelopes adorned with postage stamps, calligraphy and his equisite watercolour work all intricately weave stories of travelling in far away places, creating images that ooze nostalgia.
He more recently created designs for American homewares company Williams-Sonoma, many emblazoning beautifully rendered cockeralls.
In the interview below, recorded about a year ago, he reveals the origin of some of his ideas and how he liked to work.
Williams Sonoma – 'Marc Lacaze'
I love the way he makes reminiscing feel such an integral part of the travelling experience ~ Inspirational.
 A tragedy to loose such a talented artist
  To celebrate Marc's work, including his fun watercolour maps,
go to Marc Lacaze's website
 News of his death was announced by his family on his Facebook Page