Each month we share travelling stories over on our Facebook page
In recent months… We've shared
This month, what else could it be but…
Christmas Stories ~
Part 1 was posted last Tuesday
Today, with just a week to go, here are another six…
[This is an excerpt from Caz's guest post on Jazz Hostel's Blog]
"Have you ever wondered what it would feel like to finally live the life you had always seen in the movies? This is how I found myself on Christmas morning in 2004; ice-skating in Central Park, with the New York City skyline in front of me, jingle bells playing in the background, and Santa zooming right past me as I scrambled to keep my legs upright.
As a child growing up on the beaches of East Coast Australia, I couldn't be any further removed from a traditional Australian Christmas. I was instead, experiencing the traditional Christmas I had grown up seeing on movies like A Christmas Carol.
I was in New York" … Read on!
London, Paris, Corfu, Fraser Island, Cairns, Port Stephens, north coast NSW …
Em Funnell
Most memorable Christmas for me was the one where my family spent it in hospital visiting my mum who was critically ill at the time. I was 10 years old and to me it felt so normal wheeling our presents from under the tree in suitcases into …hospital so we could open them with mum. We created our own special day with what we had to work with. Extended family all crowded around mums bed opening presents, having nice food, sharing stories and being all together. Even at 10 and not being at home it was a fantastic Christmas that i will always remember.That's what Christmas is about. Being with those people who brighten your life. Whether its a Christmas at home, work or traveling as long as you have great people to spend it with it could be your best Christmas ever.
Phil Smyrk
One of my most memorable Christmases was in the Northern Territory, when working for an exploration company. December in the tropics is the wet season and equals hot and humid (so different to my childhood England!). With roads closed due to flooding (not snow!) a rather drunk
Santa, adorned in his red suit, still managed to arrive via an amphibious hovercraft across the billabong
with a sack of goodies slung over his back. Then later that day, in classic Aussie style,
Christmas dinner was Moreton Bay bugs and prawns washed down with ice cold Fosters & VB
as we all sat in sandy Magellan creek cooling off in the midday heat.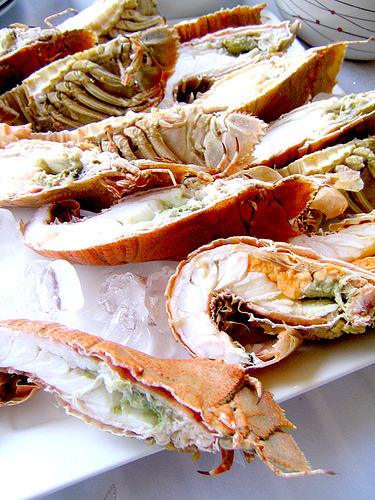 Jean Doorn
I went into a room on the day that Jesus was born. Outside snow. Lots of snow in Austria. On  a 10-day ski holiday with my mum, brother, a friend of my brother and my girlfriend (now wife).
Just finished my 5 hour walk under a warm sun. I walked alone. Everyone else went skiing. Nothing happened. I made no spectacular climb. Didn't risk my life. Enjoyed the views, houses (german 'Maisäße'),  clouds and sun. Life in Austria is always so much more vivid.
Back in our apartment I took for something to eat. Made hot chocolate. Lurked in a book. The room was warm. I felt tired and satisfied. Nothing happened.
Everything was quiet and cosy.
In a few hours we would eat together and get a few drinks. But that was a few hours away. Far away. First more monky-me: nap, read a little and write a little.
Just me and the ticking clock.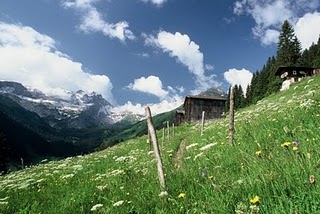 I spent one Christmas in Xian, China. I expected Christmas in China to be low key, but I was wrong. It was snowing and on Christmas eve there was a street carnival atmosphere with street vendors selling all manner of Christmas trinkets, people wearing santa hats, fireworks going off and a big traffic jam. In the supermarket you could choose live turtles to cook for dinner while Jingle Bells played over the PA. In hotels big Christmas trees were decorated with Chinese lettering. Although I don't think Christmas is a traditional celebration in China, it was certainly seen as a great excuse for a party!
All the very best for the festive season 😀
Post Script ~ Monique has just sent me a link to this $11million Christmas tree in the Muslim desert emirate of Abu Dhabi ~ The tree holds a total of 181 diamonds, pearls, emeralds, sapphires and other precious stones.
Click on the photo for the full story!