In July it was announced that Journey Jottings was a finalist in the Australian Home-Based Business Awards.
On 30th July I flew to Melbourne where I was presented with my Award by the Victorian State  Minister for Small Business the Honorable Joe Helper MP.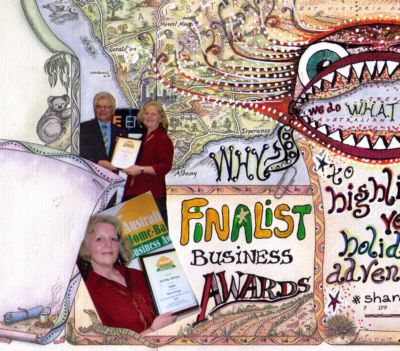 At the end of each month I enter a Journey Jottings highlight on a Map Journal so at year's end I'll have 2010 simply summarized on a single sheet ~ The image above is July's entry.
Click on the '2010' tag to see 'my year at a glance' so far 😉