The weather during my second week in Scotland was a little damper!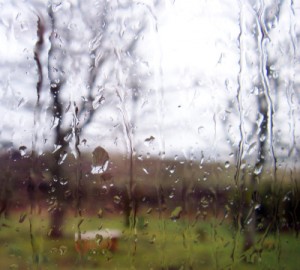 However, despite the wet we ventured out into the Galloway Forest and up to see the Grey Mare's Tail waterfall in full flow ~ (There are several waterfalls in GB with this name – This one is in the Galloway Forest Park on the Queens Way in South West Scotland)
The wild and wet is all a part of the Scottish landscape…
And the misty mountains are a major part of the atmospheric beauty here.
As are the wonderful trees ~ Such as the stoic Scots Pine 🙂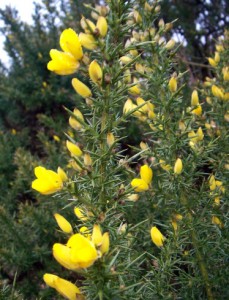 Amongst the russets of the dead bracken and the purple of the heather is the brilliant yellow of the prickly Gorse bushes –
Seen here after the rain!